The Rescue Advocates helps the community with your support! We are coordinating donations of blankets and Ivomec.
BLANKET DRIVE – Be a Hero. Donate a Blanket.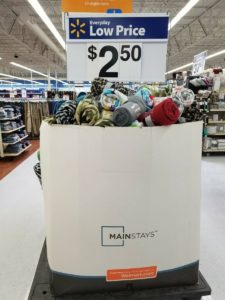 Every pig deserves a blanket! We are currently holding a blanket drive for the pigs in rescues and sanctuaries. As the weather changes and temperatures drop, many sanctuaries and rescues struggle to keep the pigs warm. We know all pigs love blankets! If you have used blankets using up precious space in your home, consider sending them to a pig in need. When you mail blankets, let them know you are an AMPA Rescue Advocate Ambassador!
If you would like to donate dollars for blankets, click here to donate. Put "blankets" in the donation note.
Most importantly, if you know of a rescue or sanctuary in need of blankets please ask them to send us their mailing address so we can add them to the list. The Rescue Advocates may be reached on our Facebook page email to [email protected]
The following rescues have reached out to us for blanket donations. Please mail blankets directly to any of the following organizations:
 American Mini Pig Rescue (Advocates) – We can deliver blankets to rescues that we visit or attend educational events alongside
15803 S CR 206
Altus, OK 73521
2839 Oak Knob Rd
Lafayette, TN 37083
C/O Ramsey 
5664 S.166th Road 
Brighton Mo, 65617
5203 340th St.
Cylinder, Iowa 50528
PO Box 353
Lavonia, GA 30553
Saving Animals & Healing Hearts Inc
3780 Carol Lane
Ramona, CA 92065
Pigture Perfect Rescue & Sanctuary
14591 Upper Badger Pocket Rd
Ellensburg Wa 98926

Oinkin Oasis -Forever Home At Rockn W Ranch (Sanctuary)
8093 Locust Rd
Gilmer, TX 75645
7079 Cozzadale 
Goshen, OH 45122
Poppy's Place Pig Rescue & Sanctuary 
 36013 Old Wilson Rd
Ranchita, CA 92066

300 Twin Springs Lane
Roseburg Oregon 97470  
810 VZ CR 3815
Wills Point, TX 75169  
Angel Eyes Farm Rescue/Sanctuary
848 Route 989
Freedom PA 15042  
9 Jaybird Loop
Los Lunas NM 87031  
2631 Olympus Drive 
Houston, tx 77084
Penelope's Purpose – Pot-Bellied Pig Rescue
5144 Sevilla Street, 
Santee CA 92071
Society for Animal Rescue and Adoption 
1050 Rawhide Road 
PO BOX 813 
Seguin, Tx 78155
5579 Darwood St 
Melrose FL 32666
61417 Robinette Road 
Saint Helens, Oregon 97051
C/O Marcie Bunting 
349 Schoolhouse Rd. 
Honesdale PA 18431   
1851 Jamie Lane
Ennis, Texas 75119   
7471 Sunvalley Road 
Kelowna BC v1p1h4 
Canada
Little Oink Bank Pig Sanctuary
1770-252 Street, Aldergrove
BC V4W 2E3, CANADA