The AMPA Rescue Advocates was developed by the efforts of  dedicated rescue advocates, supporters, educators, and veterinarians.
Stephanie Matlock, President
---
Stephanie has spent the last 10 years volunteering for animal shelters, rescues, and fostering animals while raising her family. Her experiences include screening adopters, preforming home visits, coordinating fundraisers, and training foster animals to prepare them for successful transition into forever homes. She is an asset to the pig community as a source of research information, educational materials, and personal experience as the mother of 2 pigs. An eternal advocate that shares her personal time to ensure that prospective and existing pig owners can have accurate information to lead to a successful, healthy relationship with their pigs. Stephanie continues to works with rescues and sanctuaries as a social media and fundraising coordinator.
Kimberly Chronister, Vice President
---
Kimberly Chronister is the proud mother of two sons and the lucky wife of husband James.  She has been an entrepreneur since the age of twenty seven, mentored by top business leaders in her community. She has countless continuing education hours in marketing, team building, benchmarking, business communication skills, and leadership. After running a few small businesses she became the director of a 501c3 non-profit therapeutic riding and community program that her grandfather founded. Working with disabled and disadvantage children and young people in the community for 5 wonderful years, opened Kimberly's eyes to the gift that animals can give. Pigs in particular have become an important part of Kimberly's life both as therapy/emotional support animals and as members of the family.
Jaimee Hubert, Vice President
---
Jaimee is a small breeder residing in Boise, Idaho. Her pig experience dates back to when she was a little girl and an 800 pound sow was added to the family, and her first experience with litters was an inspiration when adding mini pigs to her family. Jaimee graduated college with a Bachelor of Arts in Psychology, leading her to become a trainer at Marriage Bootcamps and giving her a passionate skill in relationship building and leadership. Jaimee started her own photography business in 2000 and became a leading photographer in her industry in Southern California. Her photography and business skills led to becoming the Social Marketing Director for Orange County Bride Magazine, and Jaimee still travels and shoots nationwide and beyond for a living.  Jaimee is married to her high school sweetheart and is the mother to three boys.
Cathy Zolicani, DVM,  Board Member
---
C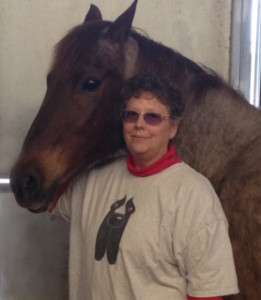 athy Corrigan (Zolicani), DVM lives in Hoquiam, Washington with 8 great danes, 2 neapolitan mastiffs, 1 rare-whatz-it (mutt), 3 pigs, 4 horses and 1 husband. Cathy graduated from WSU College of Veterinary Medicine in 1985. Cathy has worked at Emerald City Emergency Clinic, in Seattle, since 1990 and limits her practice to emergency and critical care medicine. Cathy started working with emergencies in small pigs in 1990, and enjoys providing them with great care under difficult circumstances. Working with the AMPA allows Cathy to help pigs under a broader range of circumstances.
Lydia Weaver, Advisory Board Member 
---
L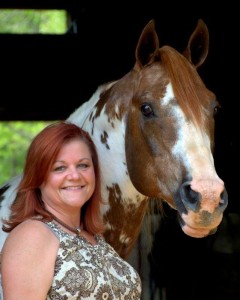 ydia Weaver is a passionate advocate for mini pigs. She has helped countless pig families through the challenges of pig parenting by ensuring they have the tools they need to tackle each obstacle and enjoy their beloved pet, most significantly with her teachings of Move The Pig. She has combined her extensive equine experience, her own insight into behavior and communication, and her friendship with the late Priscilla Valentine to better understand pig behavior and interactions. She has experience trapping, taming, earning the trust of, and living peacefully with a family of feral pigs. While Lydia has rescued and owned many pigs in her lifetime, the most profound for her was The Madame Queen Pearl, the herd matriarch. Lydia credits Pearl as the inspiration behind the Move The Pig movement.
Erin Brinkley-Burgardt, Advisory Board Member
---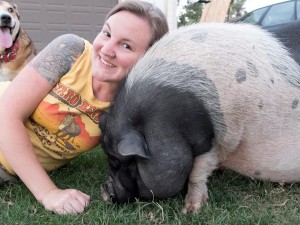 Erin is the director for and founder of Hog Haven Farm, a Colorado-based 501C3 nonprofit dedicated to all things miniature/potbelly pig. In addition to looking after 13 permanent resident pigs at the sanctuary, Erin rescues and rehomes pigs to eligible families, offers short-term and long-term boarding, provides educational programming and community outreach with her 4 trained therapy pigs. The Hog Haven Farm therapy pigs provide entertainment, smiles, and joy to residents of memory care, assisted living, and high-risk youth facilities 3 to 4 times per week, and help Erin to educate people about pigs as pets. She is an advocate and strong resource in the Denver-metro area for current and potential pig owners.
Stacey Davenport,  Advisory Board Member
---
Stacey  has always been involved with animals since childhood, from raising livestock, helping rehabilitate wild animals, working in veterinarian offices as a veterinary assistant, and volunteering at her local animal shelter. Her love for pigs started as a young child with hogs and a potbelly pig named Frank. As an adult, Stacey has actively owned and bred miniature pigs for 6 years in Cadiz, Kentucky with her husband. She is passionate about advocating for rescues and responsible pet parenting through public events, while also helping to rescue and rehome pigs when the opportunity arises. She currently works as a professional dog groomer and has a special weight loss program for overweight pigs. Stacey also sits on the American Mini Pig  Education Advisory Board and is co-chair of the Media and Marketing Committee.